SUNDAY



10:00 AM
Weekly Service
(Nursery available)
MONDAY
4:30 PM – Intercessory Prayer
6:30 PM – GROUNDED Mid./Sr. High Youth Group
6:30 PM

–

FUSION
(Life Group)
WEDNESDAY



9:30 AM
Women of Worth



(Women's Fellowship)
2nd Saturday of the Month
SATURDAY
6:30 PM
NexGen Young Adult Gathering
2nd Saturday of the month
Meal provided
Pastor Barney and Sandi's house
GROUNDED Youth
Mid./Sr. High Youth Ministry
Abundant Life Christian Center
Our "GROUNDED" Youth Group is for youth ages 12-18 and meets every Monday evening at 6:30pm at ALCC. A meal is served at 6:15pm and is followed by a time of worship, relevant life lessons, prayer, and fellowship!! We are serious about teaching the next generation how to stand strong for the Lord, how to make disciples, and how to be GROUNDED in God's love and His Word. Ephesians 3:15-17, Colossians 2:6-7
Periodically, special activities will take place. Past activities have included game night at the church, attending various conferences and concerts, and a Food Drive for our ALCC Food Pantry.
On Easter Sunday 2018, we presented a play as a group. You can watch the video
here
!!
FUSION
(Life Group)
First & Third Monday – 6:30 pm
Abundant Life Christian Center
FUSION is ALCC's newest life group. It meets every first and third Monday evening at Abundant Life Christian Center. FUSION consists of fellowship and interaction coupled with relevant, helpful and biblically sound video teachings whereby current national, international, state, and local events are addressed. Time is allotted for discussion, questions, input and prayer.
Prior to the meeting, a meal is prepared and served to all attendees. This is designed to enable those who work to more easily attend – along with providing an excellent time of fellowship and interaction.
Doors open and dinner is served at 6:15 pm. FUSION concludes at 8:00 pm.
You are most welcome to come and be a part of this growing aspect of ministry at ALCC. For further information, call 505-850-5926.
NEXGEN
YOUNG ADULTS
(Life Group)
2nd Saturday of the Month
NexGen is a multi-faceted ministry designed to further equip and develop adults (18yrs. to 40s) for this important season of their lives. Any and all are invited to be our guest and to experience a time of food, fun, fellowship, and sound and relevant teaching from God's word. Those attending are encouraged to feel free to invite others. In helping us to adequately plan and prepare for your coming please text 505.850.5926 to confirm your attendance. Thanks and we look forward to seeing you there..
Blessed is the man who doesn't walk in the counsel of the wicked,
nor stand in the way of sinners, nor sit in the seat of scoffers; but his delight is in the law of the Lord, and in His law does he meditate day and night.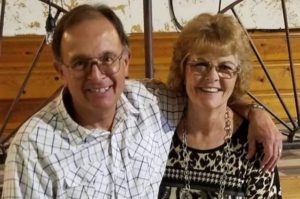 Barney Carbajal, III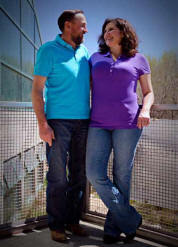 Randy Eakin
ASSOCIATE PASTOR
Larry Sanchez
CALENDAR
SEE WHAT'S HAPPENING AT ALCC
CONTACT
Ps 122:1 — I was glad when they said to me, "Let us go into the house of the Lord." (NKJV)
105 Avenida del Fuego
Belen, NM 87002
505-864-3743
www.alcctoday.org